Here's a quick list of some gems on streaming services you may not have seen yet. We are not listing some of the obvious culprits that everyone already knows. These are all available as of this writing on 6/8/2018.
(In no particular order)
The Gift (2015 – full-fledged review coming soon!) – A taut, suspenseful thriller that peels back the storyline one layer at a time.  While not revolutionary, it plays the cat-and-mouse game eerily well and makes you question if any of us are ever "mice" in the first place.
Martian Child (2007) – A heartfelt tearjerker about how we define acceptance and family.  John Cusack does a great job in this flick about a widowed sci-fi writer who takes in an eclectic 6-year-old who believes he is from Mars.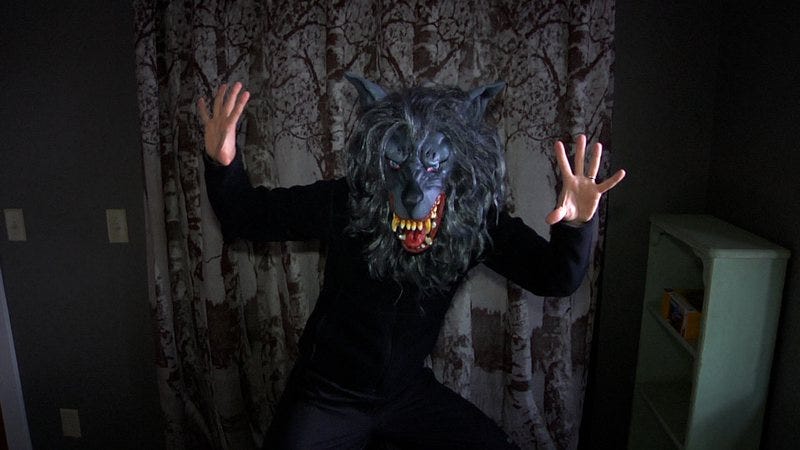 Creep (2014) / Creep 2 (2017) – These are two of my favorite movies in recent years and I can't say enough about them.  Patrick Brice and Mark Duplass wrote and co-star in the first, with Brice taking the directorial spot (he also did the weird and capturing The Overnight.)  Brice seems to have perfect the eeriness, making the viewer truly feel creeped without relying on gore, nudity or mindless violence.  Everything they do is on point to create a tense, uneasy killer series that keeps you wanting more, lets hope we get what we want and see Creep 3.
The Overnight (2015) – We couldn't mention this in the description of Creep and not throw it on our list.  This movie came to us with little fanfare or expectations, and wow were we surprised.   A comedy, with the suspense and unease of a thriller, The Overnight will have you squirming and laughing throughout.
Train to Busan (2016) – Are zombie films having a small comeback? The last 4 years has seen some stellar foreign and low budget zombie flicks (one is mentioned later on in this article even…) Train to Busan is one of the harder-hitting and more action-packed of the brain-munching offerings.
Goon (2011) – Whether Stiffler (American Pie) or Chester Greenberg (Dude Where's My Car?), Sean William Scott plays a great loveable idiot.  In Goon, he takes this role on with a hockey edge, which comes with everything you'd expect.  Fast shots, brawls, and quick one-liners.  This is a fun comedy that spawned a sequel (we can't vouch for that yet.. maybe we'll watch it soon) and not a ton of people have given it a chance.
Skin Wars (TV) (2014) – We are ALL about a bad reality show contest filled with out of this world characters. Season 1 of Skin Wars delivers just that (the seasons go a little downhill with each subsequent year).  RuPaul is one of the many judges on this body art competition filled with beautiful work and laughable dialogue.  This is one of those shows we love to hate and hate that we love.
Misfits (TV) –  Okay, maybe its just the first season or two that are actually good, but they are so good.  A British show about a juvenile corrections community service group that has an accident and gains superpowers.  This is not a family-friendly show, and the antics the characters get into are a blast and they certainly earn the series title.
Great Foodtruck Race (TV) –  Another entry for the low-hanging fruit that is reality tv, but who doesn't love food? More-so, who doesn't love food trucks?  The biggest issue with this series is that later seasons are really short and its hard to grow any sense of favorites or participant connection.

Behind the Mask (TV) – A heartwarming documentary series about mascots at different levels and points in their careers.  In no relation to the Netflix series, mascots.
28 Weeks Later – One of my favorite zombie (yes zombie, don't start with that "they're infected with a rage virus, not zombies b.s.) movies.  A much bigger budget than the first (28 Days Later), this one packs the punches and really keeps you on the edge of your seat throughout. You don't HAVE to see the first to follow this one either, so dive right in!
The Girl With All The Gifts – This pulled me in just from the imagery of the muzzle alone. I immediately thought of Fido and hoped for another good film with a unique approach to the undead.  I got what I was hoping for, and then some.  This is not a zombie flick filled with action or even that much gore, but the character development, the post-apocalyptic world, and characters are all worth checking out.